Along with a great selection of beaches, tourist trails, outdoor activities and relaxing hideaways, the Costa Blanca is also a foodie's paradise. Located on Spain's east coast, the Costa Blanca has a local food and wine offering that's well worth the detour.
Flavoursome fine dining at Michelin-starred restaurants
The Costa Blanca abounds with eateries, and you won't have any trouble finding top-notch dining as the region boasts more than its fair share of Michelin-starred restaurants. Top of our list is the two Michelin star BonAmb restaurant in Javea. At a country house in a magical setting, talented young chef Alberto Ferruz rustles up Mediterranean gastronomy with an ingenious twist. Another address for the best food and wine experiences on the Costa Blanca is Quique Dacosta in Alicante. The restaurant is named after its chef who has had no less than three Michelin stars bestowed upon him. Expect high calibre products prepared in novel and imaginative ways to create a flavoursome taste sensation.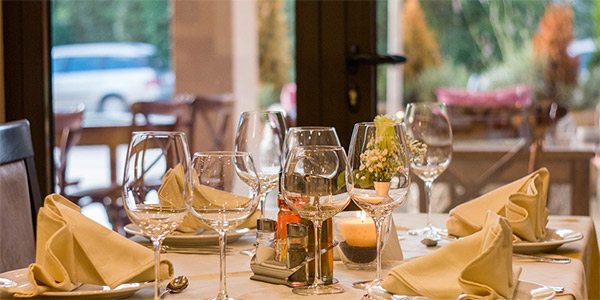 Savour some Spanish specialities
A food and wine trip to the Costa Blanca is the perfect opportunity to discover the very best of Spanish cuisine. Paella, tapas, gazpacho and tortillas are an obvious place to start, but true gourmets won't stop there; make sure you taste some esgarraet; Valencia's traditional fish dish made with cod, chilli pepper, garlic and olive oil. Another speciality found in both Valencia and Alicante is turrón, a sweet nougat-type delicacy; only authentic local products carry the certified origin stamp that guarantee you're getting the real deal.
Wines worth getting acquainted with
The sun-drenched vines of the Costa Blanca produce the most delicious wines. Follow the popular wine route from El Pinos to El Comtat which takes in vineyards that produce dry whites, rosé, red and moscatel for a good all-round selection. After spending the day visiting the local vineyards and finding out about how the wines are made, settle down with a bottle bought straight from the winemaker to watch the sun set outside your luxury Spanish holiday villa. To safeguard the authenticity of its wines, Spain has introduced a licensing system for wines sold as being from certain wine regions. Costa Blanca D.O. and D.O.C labels include Alicante, Utiel-Requena, Valencia, Jumilla and Yecla.
Best places to stay for a food and wine tour of the Costa Blanca
Chic Villas has the perfect selection of luxury rental villas, ideal for a foodie escapade in Spain. Blanca Javea is an elegant luxury villa located between Valencia and Alicante featuring high-end facilities and a fabulous swimming pool, set in the heart of a beautiful region that is packed with things to do.