So, you've booked your holiday villa in Cadaqués and are all set to explore the Girona region of Catalonia. The good news is that you won't be short of things to do. A self-catering luxury villa makes an excellent base for discovering this beautiful seaside town.
Mooch around the old town of Cadaqués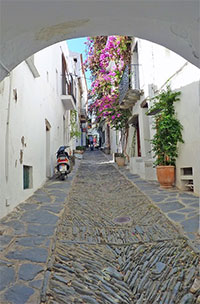 Nestled in the north-eastern tip of Spain, Cadaqués is an idyllic fishing town on the Mediterranean coast. The old town is steeped in history and the traditional buildings and narrow cobbled streets are teeming with character and charm. Those with an eye for architecture will notice that the modern buildings lining the seafront were inspired by Cuban style. Head inwards and upwards to the hilltop church of Santa Maria where you'll get a fabulous vantage point over the bay of Cadaqués.
Cadaqués museum
Another must on the cultural to-do list! Cadaqués inspired and attracted many illustrious artists, and the Muséo de Cadaqués recounts the town's past and population through their eyes. Naturally, a Salvador Dali exhibition is de rigueur, although he's not alone and the collection also displays the work of his peers, including Richard Hamilton.
Salvador Dali's house
Head out of town to the quaint neighbouring village of Portlligat for another great place to visit. This is where you'll find Salvador Dali's former home turned museum. The artist lived here for 40 years and firmly stamped it with his style. The decor is somewhat surreal, with the artist's hallmark egg featuring in all its glory, and a number of his works are on display.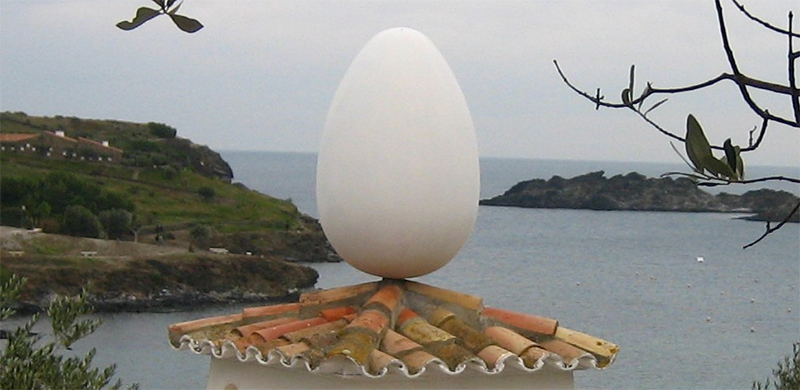 Hike around the Cap Creus
It would be unimaginable to holiday in Cadaqués without exploring the Spanish peninsula Cap Creus. Wide open spaces are a celebration of nature and a haven of peace. The area is packed with romantic little coves which are among the most beautiful in Spain and perfect for taking a much-welcomed dip. The rock formations naturally sculpted by the sea are a sight to be seen.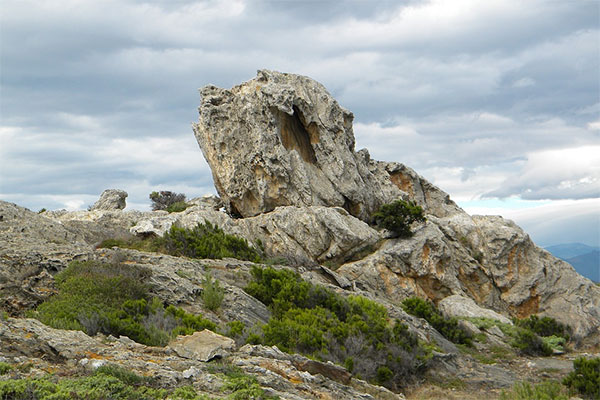 Where to eat in Cadaqués
If you don't want to stay in and cook at your luxury villa – you're on holiday, after all! – then head to Compartir in Cadaqués to enjoy the delicious local cuisine instead. The restaurant is run by two chefs who previously worked at the 3 Michelin-starred eatery El Bulli, so you know you're in for a treat.
Your rental villa in Cadaqués and the Girona region
If you want to set out to explore the town and the surrounding area, then renting a villa near Cadaqués makes an ideal base. From our selection of beautiful holiday homes in Spain, we recommend Torre Catalana or Can Catalonia which is an hour's drive from Cadaqués. It's within easy reach of the picturesque Mediterranean coastal town in Catalonia but also handy for exploring the rest of the Girona region and the Costa Brava.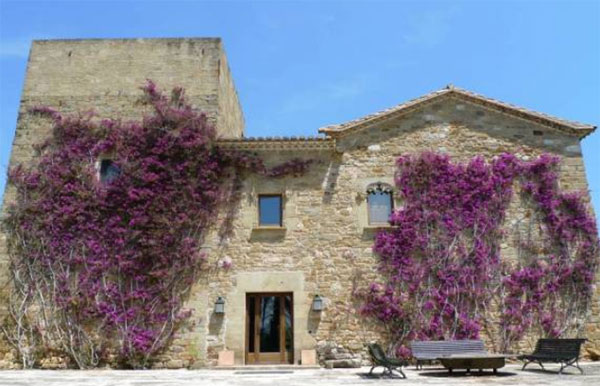 Browse through our selection of luxury villas and holiday homes in Spain.