Rent a luxury villa in Spain and you're all but guaranteed great weather and days spent being outdoor active, visiting the sights, or doing as little as possible – whatever your idea is of the perfect holiday. Read on to find out where to go and what to do, and to save you doing the legwork, we've also curated some of our best luxury villas in Spain for the ultimate holiday experience.
Spain: the sunshine destination (almost) on the doorstep
One of the best things about Spain is that it's so easy to get to. Affordable airlines fly to all corners of the country from all over Europe. Being just two hours from London makes it ideal for both city breaks and summer holidays , whether you're travelling solo, as a couple or with family or friends. It's also the sunniest country in Europe, making it a great all year round destination.
Beautiful coastlines
Rent a luxury villa in Spain and explore the breathtaking beauty of the Mediterranean coast. Delight in the romantic nooks along the Costa Brava or hit the waters for something more exhilarating like surfing, kayaking, kitesurfing or scuba diving. Whatever you choose to do, the Med makes a picturesque backdrop that will leave you feeling inspired and invigorated.
Stunning scenery
The coast isn't the only place to enjoy fabulous views. Spain has a wealth of beautiful natural landscapes; the sea, the mountains and inland nature reserves all have a different look and feel and lend themselves to different activities. But whether you plump for water sports, hiking, rock climbing, cycling or simply admiring, the one thing you can be assured of is an upliftingly beautiful setting.
Must-see towns and villages
From buzzing cities to picture-perfect villages, Spain is packed with sights worth seeing. Don't miss the quaint little villages of Pals, Rosas, Peratallada and Cadaqués with its idyllic white cottages for a taste of local Spanish life. At the other end of the scale, you can't beat Barcelona for a bustling urban vibe. Pavement cafés, beaches, an enviable art scene and architectural wonders like the Sagrada Familia make it a fantastic experience. Rent a villa on the Costa Brava and you'll have all this within easy reach.
Fabulous food
Spending long balmy evenings supping sangria by your private pool or enjoying a relaxing evening working your way through the tapas bar menu is a great way to end the day. That's not all Spanish cuisine has to offer though. Local dishes made with fresh fish or succulent Iberico pork are delicious. And foodies looking for a more discerning dining experience are in for a treat; head to Catalonia, where you'll find a selection of Michelin-starred restaurants including Celler de Can Roca***, Sant Pau**, Moments** and Miramar**.
A luxury villa in Spain for a holiday to remember
Looking for a luxury villa to rent in Spain, on the Costa Brava or Costa Blanca? Then look no further! We have hand-picked three of the best where you can enjoy luxury amenities in a breathtaking setting.
Luxury Dream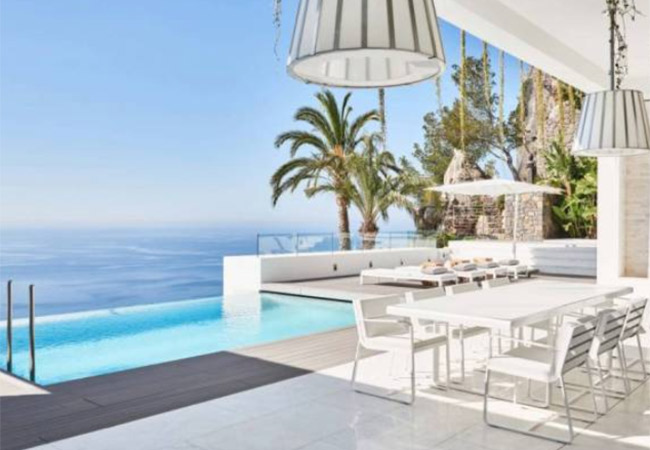 Luxe Costa Brava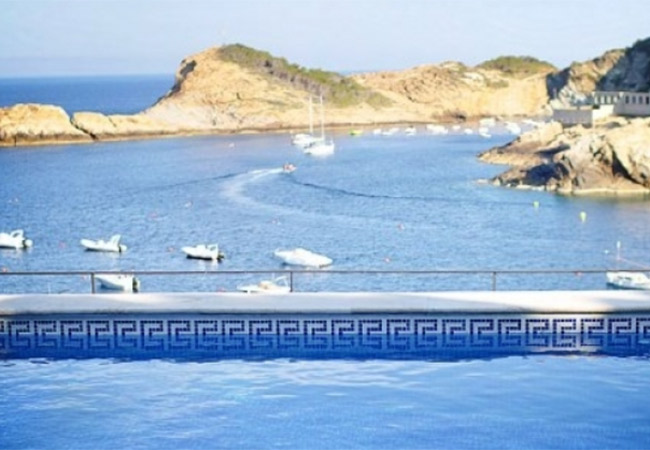 Costa Brava Prestige