The ChicVillas Property Agency
Founded in 2008, ChicVillas is a modestly sized real estate agency specialising in top of the range property rentals, which proposes an original selection of charming properties.

Originally focused on Brittany, ChicVillas today proposes villas and châteaux for rent throughout France, along the whole Atlantic coast, the Loire Valley, the South West and more recently Spain's Mediterranean coast.

Based at Angers in France, in the heart of the Loire Valley, the ChicVillas property agency started life thanks to its founder Alain Le CalvezÂ's love of architecture and travelling.


How do we work ?
The rentals proposed by ChicVillas are carefully selected following visits to the properties concerned. Our on-site assessment takes account of the following criteria :
- the level of comfort
- the style of the selected villas
- the quality of the local environment
- the touristic value

During our assessment visit, in addition to the vitally important comfort factor, we also focus on the charm, style and interior decoration of the selected villas.
The villas which we select all have a distinctive character or soul, making them truly unique.
Alain Le Calvez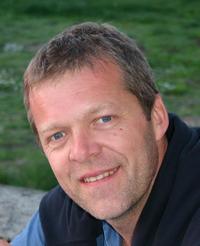 Founder of ChicVillas

41 years old, father of 2 young boys
Originally trained as an engineer, after around 15 years spent in the Quality field between France, Spain and Italy, he decided to create ChicVillas in 2008.

«We seek to propose a selection of high quality villas and châteaux and to offer relevant advice for our clients »