Rent a luxury villa in France with ChicVillas
When you picture luxury villas in France, certain things come to mind: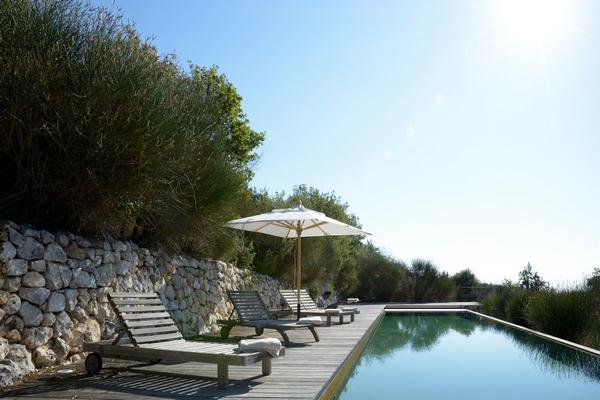 Stunning landscapes, tranquil, sunlit days and the traditional charms of the Gallic way of life. At ChicVillas we take this image to heart. Since we were established in 2008, we've earned an international reputation as a top of the range service. Our properties are all hand-picked to meet our exacting criteria. Brimming with creature comforts, they're mostly located in areas of outstanding beauty and within striking distance of favourite landmarks and tourist spots. Many boast the beguiling original features in which French vernacular architecture abounds, while others will appeal to lovers of chic, contemporary style. As a medium-sized boutique company, we're fully invested in each and every one of our clients and always ready to work that little bit harder to ensure that your vacation goes off without a hitch. Because we inspect all of our holiday lettings personally, we're well placed to offer in-depth advice, ensuring that you find a property that's the perfect fit for you. Moreover, we're happy to undertake a range of concierge services so as to put in place everything you need for a relaxed, carefree holiday.
Our website offers a choice of easy pathways to finding that dream vacation.
Simply select your destination, then browse our complete list of luxury French villas to rent in that area. Alternatively, you can search by date, or click on your preferred vacation theme, be it beachfront properties or French villas with private pools. If you already know exactly where you want to stay, you can type in the name or code of the villa to find out when it's available. And to aid in the decision process, our pricing is transparent and inclusive of all those little extras that can add up such as heating, electricity and domestic help.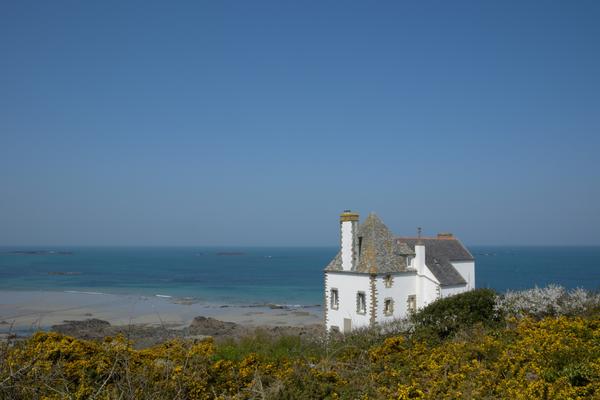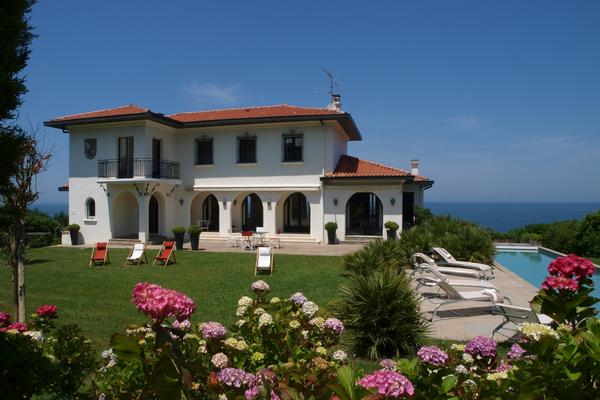 With ChicVillas you can discover amazing luxury rentals in some of the most sought after areas of France. Amongst the centuries-old villages, rolling countryside and dramatically sweeping coastline of Brittany and Normandy, you'll find period stone properties bursting with character as well as modern purpose-built holiday homes. Looking south, you might consider a smartly converted farmhouse nestling in the lush hills, forests and river valleys of the Dordogne, known for its caves and grottoes daubed with prehistoric paintings. If you love to be beside the sea, then you're sure to delight in our airy ocean view properties in cosmopolitan resorts such as Biarritz, with breathtaking vistas of the Atlantic coast. And let's not forget the sun-baked rustic beauty of Provence and the glamour of the French Riviera. Wherever you choose to spend your vacation, the properties come with desirable features such as heated pools, sunny terraces, spacious bedrooms, well-equipped kitchens, lavishly appointed bathrooms and mature, rambling gardens which offer privacy and plenty of scope for children to play in safety. And since the vast majority of our properties are surrounded by beauty sites and tourist attractions, it's also easy to indulge in your favourite pastimes, whether you're into swimming, sailing and golf or fine dining, wine tasting and antique hunting.
But there's more. For the ultimate magical escape, what could be better than to rent a chateau in France? These imposing traditional manors make a spectacular backdrop for large family gatherings and convivial group holidays. Imagine exploring your fascinating surroundings by day, then dining and socialising in grand state rooms in the evening, with plenty of nooks and crannies where you can slip away for private tete-a-tetes. ChicVillas has assembled a selection of French chateaux for rent that will fulfil your loftiest expectations. Tucked away among the vineyards and wineries of the Loire valley, we have elegant country houses where you can throw open wooden shutters in the morning and gaze out on immaculate private parks and pleasure gardens. For the true fairy tale castle experience, we offer genuine Medieval chateax steeped in history and bedecked with moats, towers and everything you need to feel as if you're stepping back in time. When it comes to a chateau rental in Normandy, you'll be dazzled by the choice, from sprawling Belle Epoque mansions perched over the sea, the last word in sumptuous nineteenth century living meticulously updated for discerning modern tastes, to Gothic revival masterpieces complete with cloisters, gargoyles and vine-clad walls.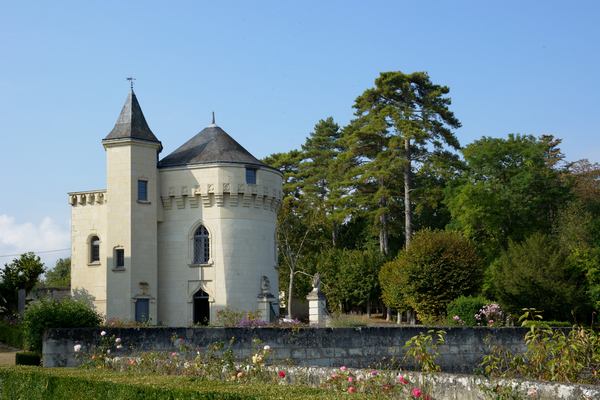 We also offer an impressive list of prestige villa rentals in Spain.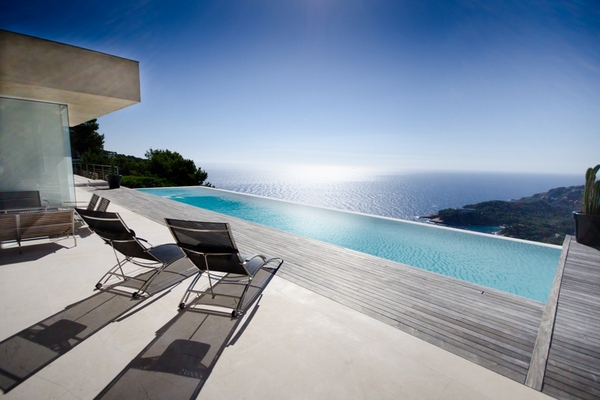 Just browse our growing catalogue to identify your next vacation spot. Whether you prefer exotic haciendas with tiled roofs and bell towers or bright, clean-lined modern builds, the sun-scorched hills and mountains of the Costa Brava are a wonderful spot to lounge by the swimming pool and enjoy breathtaking views of the Mediterranean. Many of our villas in North East Spain are located in the heart of quaint, vibrantly colourful villages which give you a real taste of Catalonian life, great places to have a quiet drink and shop for delicious local produce. All this, and the coves and inlets of the ruggedly beautiful shoreline are usually only a short step away. Meanwhile our properties on the Costa Blanca in South Eastern Spain are the last word in blissful beach living. Think sophisticated contemporary architecture, infinity pools and hectares of palm trees, orange groves and tropical flora. with guaranteed pristine weather, you and your friends and loved ones can immerse yourself in the simple pleasures of sipping cocktails and working on your tans or indulge in a variety of exhilarating watersports.
With a list of rentals this good, there's no need for hype, and we pride ourselves on the honesty and exactness of our descriptions. Needless to say, we'd be happy to answer any of your questions in person or by phone, and you can also contact us any time throughout your holiday if you find yourself in need of assistance, advice or restaurant recommendations. Our dedicated and knowledgable staff are constantly on the road checking out exciting new villas in France and Spain that we can add to our list, so remember to keep an eye on our home page to keep abreast of our latest updates. With just a few clicks of a button, that picture postcard holiday could be yours. All that's left is for us to wish you bonnes vacances!